Market Segmentation in Malaysia & How It Amplifies Your Brand
---
Definition of Market Segmentation
When we talk about the market, we're not referring to bazaars.
Although, who doesn't enjoy a weekly stroll at their local Malaysian night market. 🌃
In case you're wondering, the market just refers to the total sum of people inhabiting a large area, region or country. 🌎
Following that definition, market segmentation refers to the activity of dividing the population into groups that share similar traits and characteristics. 👨‍👨‍👧‍👦
People have different needs depending on their lifestyle, gender, personality and other differentiating traits.
Companies segment the market so that they can develop a specific strategy that caters to the segment's needs. 🎯
So that brands can position themselves to meet the market's needs better.
In this article, we'll focus about market segmentation in Malaysia. Stay tuned! 🇲🇾
---
Importance of Market Segmentation in Malaysia
Now that you know a bit more about market segmentation, let's explore deeper into how does market segmentation in Malaysia help your business. 🏢
To better serve the needs of the market in Malaysia

You know, life is funny.

When you think of yourself more, you actually get less. The saying is true: you get what you give. 🎁

This is true even in business. When you are able to serve the market better, you will stand a chance to get more. Why?

It's because you are catering to people's wants, needs, desires, problems and pain points. 🤝

So, when you create a product that resolves people's problems, they will remember you for that and may pay more attention to you.

Think of doing market segmentation in Malaysia like a laser gun. It gives you laser-focus to hone in and address your audience's unique needs. 🎯

What does that mean? Well, one group might need a product benefit that other groups do not.

So, after you've identified which particular group of audience you want to target, you can do a market segmentation in Malaysia to devise a marketing strategy that caters to that exact group. 👨‍👨‍👧‍👦

Hence, better serving the needs of your customers and this could lead to potential repeated purchases of your products because you resolve their pain points.

Like we said, doing market segmentation in Malaysia gives a laser gun focus.

---

Staying relevant across a customer's life cycle

This second benefit of doing market segmentation in Malaysia is very crucial for the long run success of your business. 🏢

Why do we say that? 🤷‍♂️

It's because when you truly understand the life cycle of your customer, then you can tailor your products to fit a specific need in your customer's lifetime, or across his/her life events.

This means your brand will be relevant across their lifetime, from childhood to adulthood. How crazy is that?! They could be your repeated purchaser for life! 💰

Many brands produce different types of cars that fit into different age groups and life cycles.

Take Perodua for example, it designed small-sized cars for first-time car owners. 🚗

On the other hand, Axia cars are a sedan specially made for young families, and the Alza which caters to older and larger families. 👨‍👨‍👧‍👦

By making cars that answer customer's needs across their different life stages, Perodua has fortified their brand loyalty and took their market segmentation in Malaysia to the next-level!

---

Increase brand value by gaining market share

You'd also be delighted to know that doing proper market segmentation in Malaysia can also help to increase sales. 📊

Larger sales also increase market shares which then increases your brand equity.

Yes, it's true. Market segmentation in Malaysia isn't the only way to increase market shares but it's hard to argue when brands like Perodua have profited largely from doing market segmentation.

Don't believe us? Check out this article – Perodua boasted a strong 35% share in the Malaysian market which gives it a strong competitive advantage. 📈

The many Perodua Myvis you see zipping across the road today is a testament to Perodua's hard work and excellent market segmentation in Malaysia. 🇲🇾

---

Solidify a strong brand presence

When your brand continues to gain market share and brand recognition, you'll become a force to be reckoned with. 💪

You could become the iPhone of the mobile phone industry. The Coca-Cola of the F&B industry. The GrabCar of the taxi industry.

These brands are powerful disruptors in the market, they can easily monopolise the market because of their power and dominance.

Your competitors will see you as a formidable foe and your brand will also become more well known amongst your target audience. 👨‍👨‍👧‍👦

Do you remember that back in the 1990's Perodua was known as the butt of the joke because of its tiny Kancil cars? 🚗

But since then, through strategic innovation, Perodua has manufactured better-performing cars like Axia and Bezza which are sought after in the Malaysian market today.

Today, Perodua still remains as the pride of the nation.

Look who has the last laugh now. It's certainly not Perodua's competitors, but Perodua itself.

That's why market segmentation in Malaysia is not only important, but essential. 🙂

---

Nurtures and encourages innovation

Rather than coming up with new products on whims and guesses, better products can be created based on the existing gap or need in the market.

By doing market segmentation in Malaysia, you can identify which part of a customer's life can be developed or improved and spot opportunities to deliver a relevant product.

Just take a look at the big Swedish music-streaming brand, Spotify. The brand was able to detect a whole segment of music-listeners that enjoy personalised playlists. 🎶

Given that their target audience are mainly millennials and younger people, Spotify brilliantly integrated their brand with social media.

Through the integration of their app on Facebook and other social media platforms, their listeners can now sign up and listen to music for free! 🤩

This improves their brand awareness and at the same time is beneficial to their company because they innovated on how they can better serve their users – that is through social media.
---
5 Types of Market Segmentation in Malaysia
There's more than one way to do market segmentation in Malaysia. 🇲🇾
But this would depend on how you want to position your brand and what it aims to do.
So, let's dive in and explore 5 types of market segmentation to help you improve your business strategy for the long haul. 🏃‍♂️
Demographic Segmentation

The first type of market segmentation is demographic segmentation.

As a business owner, you might have also come across this type of market segmentation in Malaysia before.

It is considered the simplest form of segmentation and works for many brands in various industries like F&B, FMCG and technology.

Just in case you're curious, this method divides the population based on these factors:

Age
Race
Nationality
Income
Gender
Life stages (high school, university, newly weds, retired, etc.)

To give you a practical example, a popular brand that uses this sort of segmentation is Garnier.

While the skincare brand is mainly focused on targeting women, we see a slight difference in their line of Garnier men's products.

Their men's products use a different tone of voice, colour scheme and advertising to appeal to their male audience's masculinity. 💪

As such, it's quite clear that Garnier advertising is focused on gender targeting for their male products. 👨

So, regardless of whether you are an SME or multinational corporation, you can consider using this segmentation method if you think it will help advance your business.

Behavioural Segmentation

Another classic type of market segmentation is behavioural segmentation.

Like its name suggests, behavioural segmentation is about segmenting groups of audience based on:

their buying patterns;
the benefits they are looking for in a product/service; and
their decision making abilities

This type of segmentation is extremely useful to target seasonal buyers during festivals like Christmas, Valentine's Day, Hari Raya and Chinese New Year. 🧨

To discover your audience's behaviour, you'll need to understand what benefits they are looking for when considering whether or not to buy a product.

Example: If you're a shampoo company and you learned that hijab wearers prefer certain types of shampoo, you can try to analyse why they prefer them over others.

This way, you're digging into their 'why'. 🤔

Why do they make certain purchasing decisions? Why do they choose other products over yours?

By using behaviour segmentation, you'll discover the answer to these questions as you analyse your audience's behaviour deeper. 🤿

Distribution Segmentation

This approach segments your audience based on your brand's distribution channels.

An example of these distribution channels could be done online, the company's bricks-and-mortar store or even postal mail. 📪

Many multi-level companies use the distribution segmentation method to identify how many of their potential customers would buy from a conference or mail-ordered catalogue.

Do you remember receiving those Tesco flyers/brochures in your mailbox in the morning? 🌅

Tesco is a prime example of a multi-level company that uses the distribution segmentation method through mail brochures.

Other fashion brands such as Victoria Secret have also dabbled into mail-order catalogue business before the advent of the internet.

Geographic Segmentation

This approach segments the market into different regions, subregions, language and culture.

Fun fact. Did you know that even in Malaysia, there are different areas that will respond differently to the same products/services?

That's because urban and rural areas have different needs. They are also heavily influenced by the dominant culture and language used in that particular region. 🌎

For example, if you're marketing your products in Kelantan, it would be very wise to follow the norms and rules there which could include printing your advertisements, billboards and signboards in Jawi language.

Here's a great example to show you. 👍

This billboard in Kota Bharu, read as 'Melangkah Jauh' or Leaping Far is a good example of such billboards you'll see in rural states.

On the other hand, if your business is from Sabah or Sarawak, you would have to take a different approach from how businesses market themselves in Kelantan.

Maybank was smart when executing their marketing strategy. They focused on geographic segmentation and produced this heartwarming commercial in 2007 in Iban language that has Malay subtitles.

The video starts off with a girl telling her mother what she learned in school from her teacher, that there were no tigers in Sarawak. 🐅

The mother, wanting to humour her child, then points towards other objects that resemble a tiger such as their house's mat/rug with a tiger-like pattern woven onto it, and the girl's father's tiger tattoo.

Using this subtle imagery of tigers, Maybank cleverly weaves in their story into this video by showing the little girl who has all grown up standing at the front of one of Maybank's many bricks-and-mortar buildings. 🏢

The punchline is: Maybank told a story based on geographic segmentation, by telling the story based on their audience's native language, Iban.

It's a pretty heartwarming advertisement, don't you think? 🤷‍♂️

Psychographic Segmentation

Psychographic segmentation is about grouping your target audience based on their lifestyle, interest, values, opinion and personality. 👨

This segmentation method is slightly more complex than the other methods you've read above.

But don't worry, we'll explain this one step at a time so that you'll get the most out of this article. 🙂

This is a good method to use if you're looking to make your product offer very unique/niche to appeal to one segment better.

For example, organic or eco-friendly brands such as Quaker Oats often appeal to those who value a fit and healthy lifestyle. 💪

Another good example? GoPro.

GoPro is strategic in its marketing. It chooses to appeal to those with a curious and daring personality.

They target audiences who want to express themselves through unconventional ways to take videos. 📹

This could be something as crazy as skydiving, bungee jumping, or even just jumping off a cliff into the sea. 🌊

See what they are doing? Psychographic segmentation. Targeting bold, adrenaline-junkies. Don't believe us? Just check out this GoPro video.

If you can master this segmentation method well enough, you can combine it together with the behavioural segmentation method as these two methods may overlap sometimes.

That's a wrap! These are the top 5 methods commonly used for market segmentation in Malaysia.
---
The Challenges of Market Segmentation in Malaysia
It's inevitable, there will always be challenges in life.
But you can stay one step ahead by learning what those challenges are beforehand. 🙂
That way, you'll be more aware of the potential pitfalls when it comes to doing market segmentation in Malaysia. 🇲🇾
So, that's what we'll talk about in this section – the potential challenges and pitfalls you might face.
To begin with, one of the challenges you may encounter is not knowing if the segment you targeted is too narrow or wide.
So, if your focus is too narrow, then you're giving up the forest for the tree. 🌳 Which is why you'll need to be certain how narrow or wide you should cast your net. 🐟
If a business narrows its focus to a group that is too small to provide sufficient revenue, then the business will not be a financial success, regardless of how good the marketing efforts are.
Another potential challenge when doing market segmentation in Malaysia is creating your segments based on insufficient data. 📊
If you've created segments based on a small amount of data fields and variables, then your marketing strategy will be limited by that information only.
For example, if you want to create a special promotional offer for basketball shoes, but you collected insufficient data about your customer's psychographics and behaviour, then it becomes hard to send emails to that group you're targeting. 🎯
Other challenges also include not knowing which are the right channels to market to your audience.
If you're using the wrong channels to segment your audience, it might hurt your strategy when doing market segmentation in Malaysia.
This also applies if you're targeting your customers using ALL social media channels. 📺
This ends up hurting your business more as you're spending your resources unnecessarily.
Instead, your focus should be to narrow down on a few social media platforms which are commonly used by your audience to connect with them based on their attributes and past activities.
By doing so, you'd end up targeting your audience more accurately, and also allocating your resources more strategically.
As an agency, we understand that market segmentation in Malaysia can be hard sometimes.
Not just hard, but also very tricky with the many different cultures and languages that our country speaks. It can be hard to know who and how to segment your audience. 🤦‍♀️
So, if you'd like to speak more with a marketing professional about this, we could be the guy you're looking for.
If so, just hit us up here on Facebook. We'd be more than happy to chat. 🙂
---
Market Segmentation Examples: Top Global Brands
---
Coca-Cola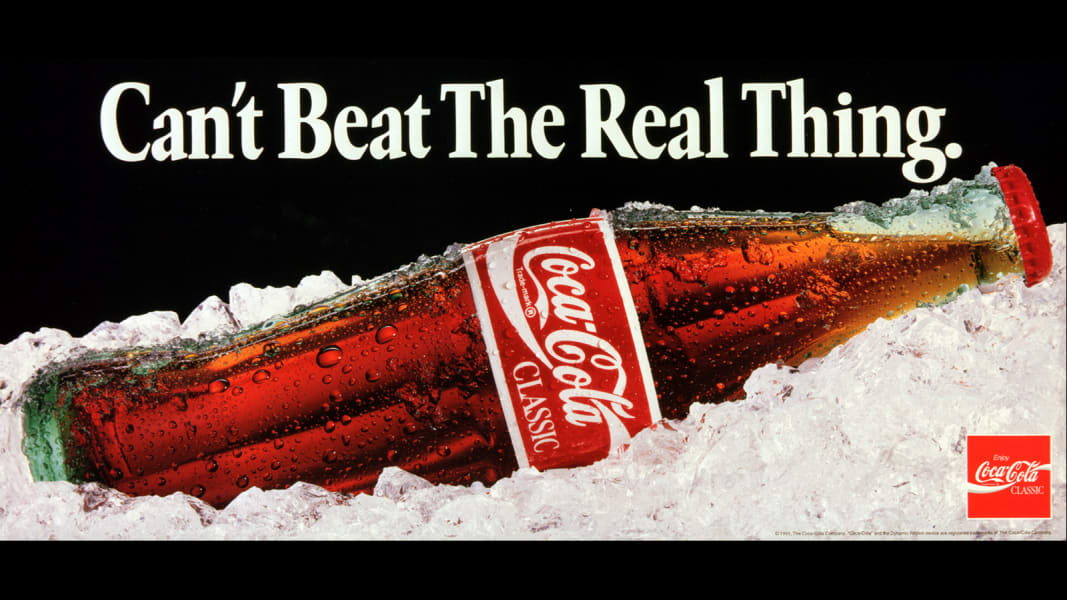 This brand needs no introduction. Coca-Cola's market segmentation strategy is something to be applauded. 👏
They are a global brand who used psychographic segmentation to appeal to customers who are health conscious by producing Diet Coke, and have also produced energy drinks for people who need an energy boost during sports. 🏃‍♂️
The brand is also very strategic in doing geographic segmentation as many people across Latin America, Asia Pacific, Africa, Europe and Eurasia really enjoy their drinks.
Aside from that, they also use demographic segmentation which focuses on catering to youngsters between 15 to 25 years old.
Think about it, whenever you see Coke ads, you often see young people in them to paint a fresh and vibrant perspective for the brand. 🤩
---
Victoria's Secret
Victoria's Secret is a lingerie brand that has a huge customer base in the United States. 🇺🇸
Their customers are mainly women living in big cities, and also men as well.
If you take awhile to understand their brand, you'll realise it's very noticeable that they have geographically segmented their audience to serve their customers not only in America, but also the UK and Europe.
Victoria's Secret also uses psychographic segmentation to group their customers based on women's personalities and self-confidence. 💪
This is why you see Victoria's Secret outlets at the malls oozing with sexual appeal, so that they can target women who want to feel attractive, stunning and sexy. 💃
---
Nike
Nike is a brand that is highly focused on targeting athletes. Just close your eyes and think about the famous athletes they feature in their ads.
Who do you see? Serena Williams, Christiano Ronaldo, LeBron James, Tiger Woods, Rafael Nadal, the list goes on. 🏀
As such, it's pretty clear that Nike uses psychographic segmentation and some elements of behavioral segmentation to target their customers (athletes). 💪
They are also very good at geographic segmentation where they strategically used the popular sports in various countries to market their products.
For example, in England or Australia, you're more likely to see football or rugby players in their commercials. In India, they use the nation's top cricket players. It's unlikely to see American football stars in Nike's European ads.
---
McDonald's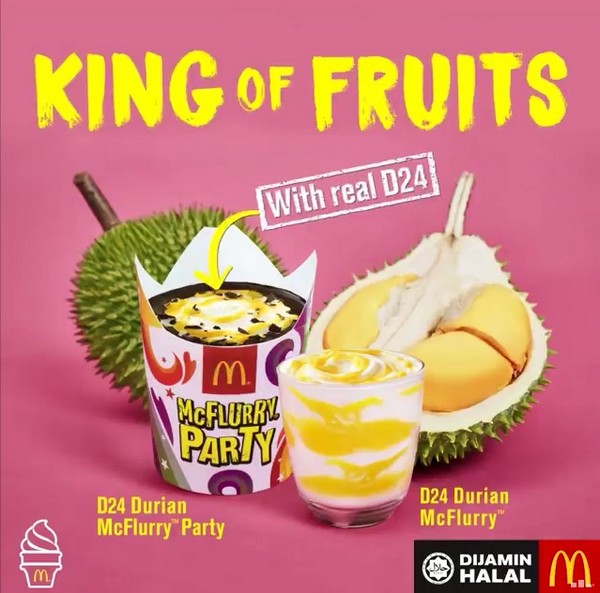 As a global brand, McDonald's is one of the biggest franchises in the world with a total of 38,695 outlets around the world. 🌎
This should come as no surprise, as the brand has cleverly divided its audience by country, region and cities. 🏢
Going a step further, McDonald's has also customised their menu according to local preferences using psychographic segmentation.
For example, in Malaysia, McDonald's sold their durian ice cream to cater to our nation's craving desire for the king of fruits!
---
Grab
On a side note, did you know some brands like Grab use next-level segmentation methods like hyper-localisation?
Grab won their ASEAN market share by having different strategies in 7 different countries and segmented them based on each nation. 🌎
They understood the drastic differences in each culture, economy and uniqueness of each South East Asian country instead of lumping them into one general segment.
So, if you think about it, it's really no surprise that Grab won customers over Uber, leading to the acquisition in March 2018.
---
Wrapping It Up…
There you have it! 🙂
We genuinely hope that these market segmentation methods and global brands have inspired you to improve your market segmentation in Malaysia. 🇲🇾
As a Malaysian brand agency, we hope to see many more Malaysian brands reach for the stars from an SME to become a powerful brand on a global level.
If you're an SME looking to take your brand to greater heights like never before, we could be your guy.
Give us a call today or send us a message on Facebook here. We'd love to have a chat with you whenever you're free. 🙂
Take care, stay awesome and beef up your market segmentation in Malaysia today!